Image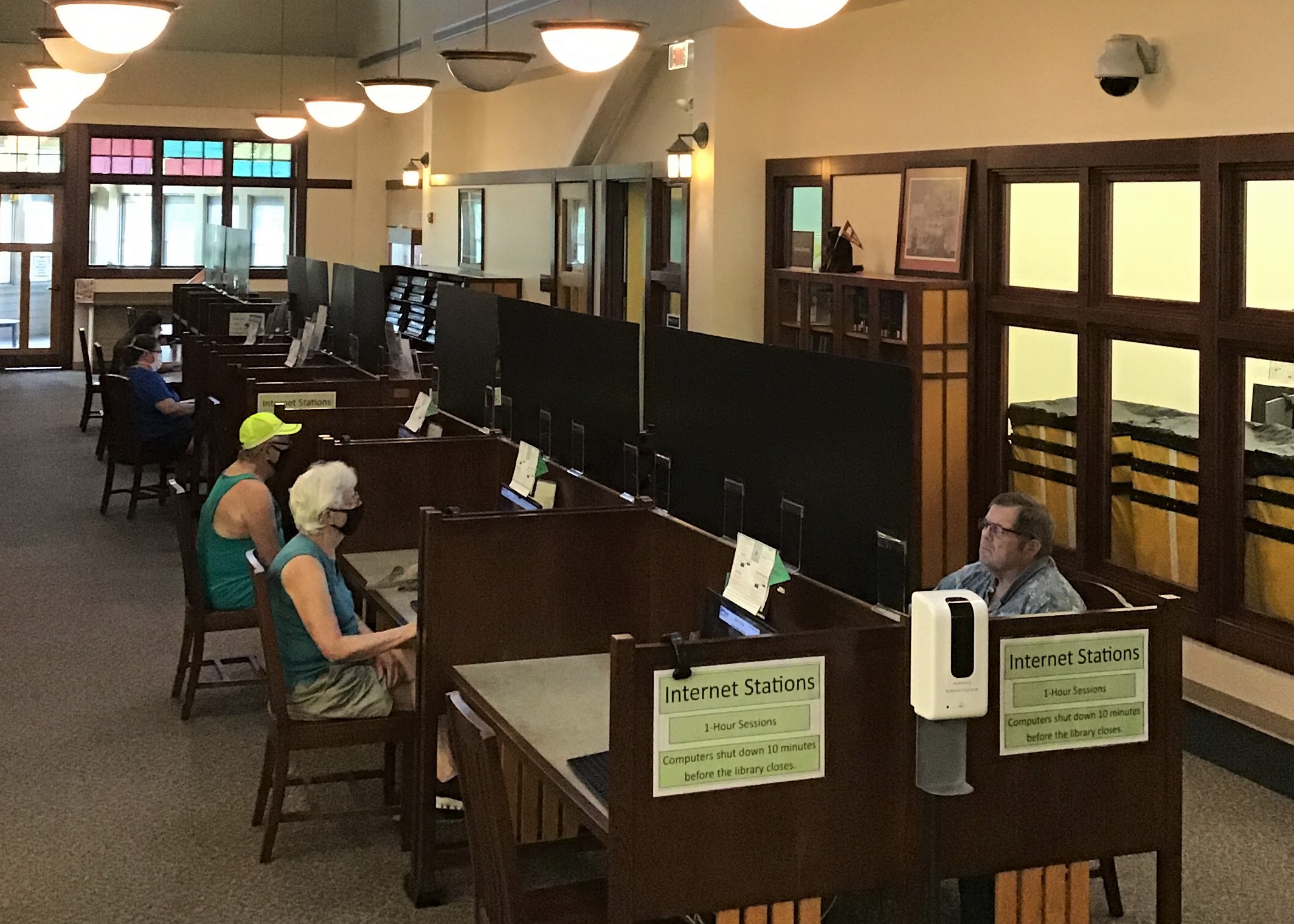 We've been so excited to see all of you and welcome you back!
As you might imagine, services and staffing are being evaluated every week, so things will continue to evolve throughout the summer.
As of today, August 9, 2021, the following services are available:
Browsing the collections (magazines and newspapers available with assistance from the Information Desk)
Drive-up window holds pickup service (by appointment)
Summer Library Programs for kids, teens and adults
Reading Groups
Other online events
Digital collections and services
In-person holds pickup and self check-out
Read Before Bookstore
Bookdrops open 24/7 (except when noted on holidays)
Librarian's Choice
Program in a Bag
Tenant Resource Center Office Hours
Project Recovery Office Hours
Computer use at library stations and limited space for your personal devices
Printing, faxing, and scanning
Information and Youth Services staff for in-person questions and recommendations
Taxi tickets, bus passes, recycling center stickers
Circulation Services staff for in-person services
Dream Bus services in the community
Regular hours resume: Monday - Thursday, 9am - 9pm; Friday 9am - 6pm; Saturday 9am - 5pm; Sunday 1pm - 5pm
Some in-person programs return
Socially distanced workspace seating
Renk Room open
Seating returns
Microsoft Office workstations with printers available (these workstations are not internet connected)
Other spaces remain closed to the public until further notice.
Please call if you have questions about services, events, or collections! Thank you!