Local COVID19 Resources
Dane County Unemployment Help: 608-232-0824
Job Seeker Resources - from learning how to apply for unemployment to online training and skills
211 Wisconsin - Emergency resources for the pandemic
City of Sun Prairie Emergency Resources - Information about city government, school closing, local food bank, and more
City of Sun Prairie Small Business Emergency Loan -  Funds from the City of Sun Prairie, the Sun Prairie Chamber of Commerce, the Sun Prairie Business Improvement District and the Bank of Sun Prairie have been pooled to create this fund.
Sun Prairie Business Assistance Resources - From Neil Stechschulte at the City of Sun Prairie, information about grants and legal assistance for small businesses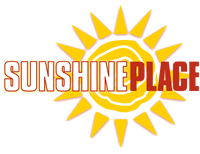 Sunshine Place - Home to a collection of social service agencies and the emergency food pantry.
Other Emergency Resources
NAMI Wisconsin - Mental health assistance, downloads, contact information
Food Assistance through Feeding Wisconsin - Help with applying for food assistance benefits
Small Business Loans and Grants - Financial assistance is available for businesses through the U.S. Small Business Administration
Temporary Enhanced Digital Resources
Want helping keeping up with news, adding to educational content, and learning some new skills online during the quarantine? Try these newly enhanced digital resources, available for a limited time!
Newspaper Archive - Millions of pages of historical newspapers from all over the world! Available until the end of May, 2020.
Business Source Ultimate - Business journals and articles free until June 28, 2020.
Academic Search Ultimate - Thousands of academic journals free until June 28, 2020.
U.S. Newsstream - Current, daily newspaper content from hundreds of newspapers including the Washington Post and Wall Street Journal.
Ancestry.com - Library version of the popular genealogy site. FREE from home until May 2020.