Upcoming Programs
Flicks & Bricks
Ralph Breaks the Internet: Thursday, March 21, 2:30-4:30 p.m. 
Mary Poppins Returns: Thursday, April 18, 2:30-4:30 p.m.
Build with our awesome LEGO® collection while watching a movie on the big screen! Snacks and drinks from home are welcome!
Yoga with Divya

Tuesday, March 26, 2 p.m.
Intro to yoga with Divya Ma Lovingly, author of the picture book Happy Leaf Please bring your own mat or towel. Geared for children ages 2-5 and their accompanying adults. Happy Leaf will be available for purchase and the author can sign books after the program. 
LEGO® Club

Thursday, April 4, 2:30-4:00 p.m.  
Build with the library's LEGO® collection! REGISTRATION at the door.
LEGO® Family Time
Saturday, April 6, 10 a.m. AND 2 p.m
Drop in and create with LEGOs® as a family! 
Free Kids Yoga
Wednesday, April 17, 1:00-1:30 p.m.  
Join us for an active afternoon of yoga fun!
Spring Break Escape Rooms
April 15, 16, 17, & 19 at 2, 3, 4, 6, & 7 p.m.
Registration Required: Sign up for a 45 minute time slot.
 
General Info

Looking for information on Upcoming Programs?
Please see our online calendar.

Photos from our programs are posted on our Facebook page, and you don't need an account to view them. Just click to see it!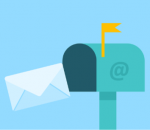 Get program updates in your email!
Join our MailChimp mailing list here.
Children and adults participating in Sun Prairie Public Library programs may be photographed by newspaper or television reporters/photographers, library staff members, or others involved with the program. These photographs may appear without compensation in newspapers or productions, publications, on the web, or other printed or electronic materials related to the role and function of the Sun Prairie Public Library. Parents who do not want their children photographed should notify Lynn Montague, Head of Youth Services, before the program starts.