Programs
We offer a variety of programs for all ages! Please check the events calendar for all program dates, our Youth Services Facebook page for updates and information, and our YouTube Channel for our full archive of videos. 
3rd-5th Grade Book Club Online
Please visit the 3rd-5th Grade Book Club page to read more about it!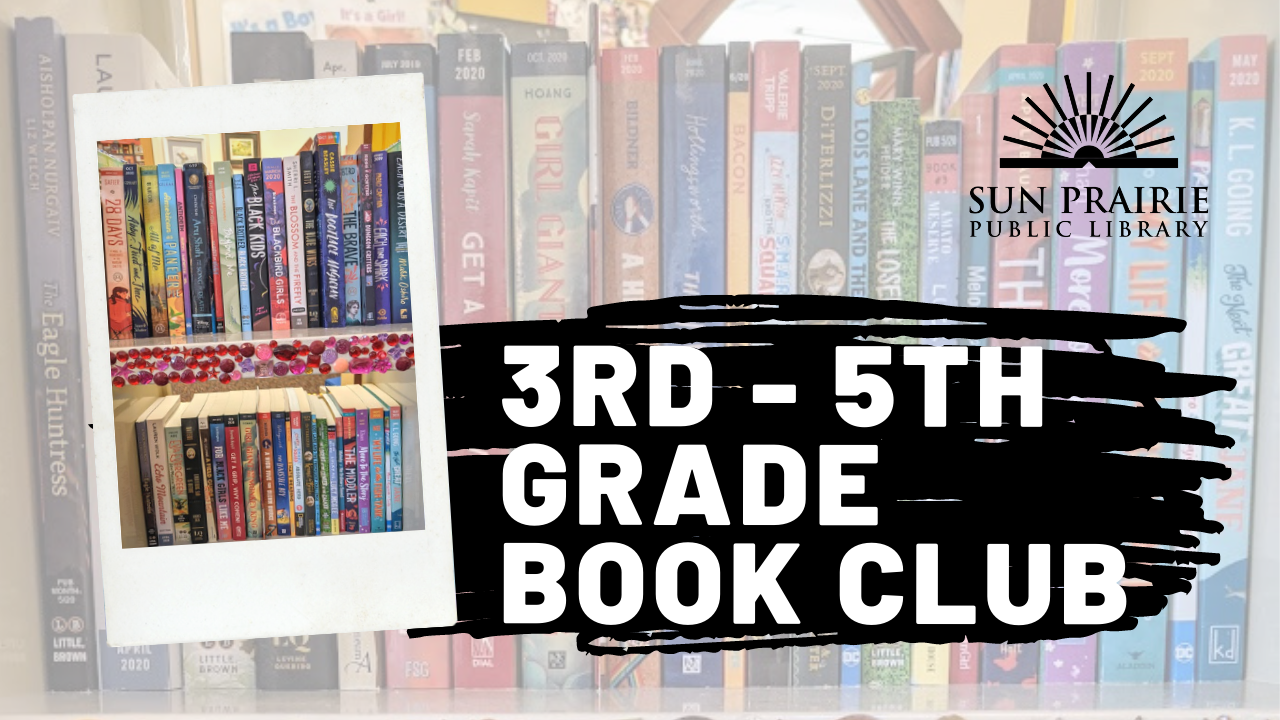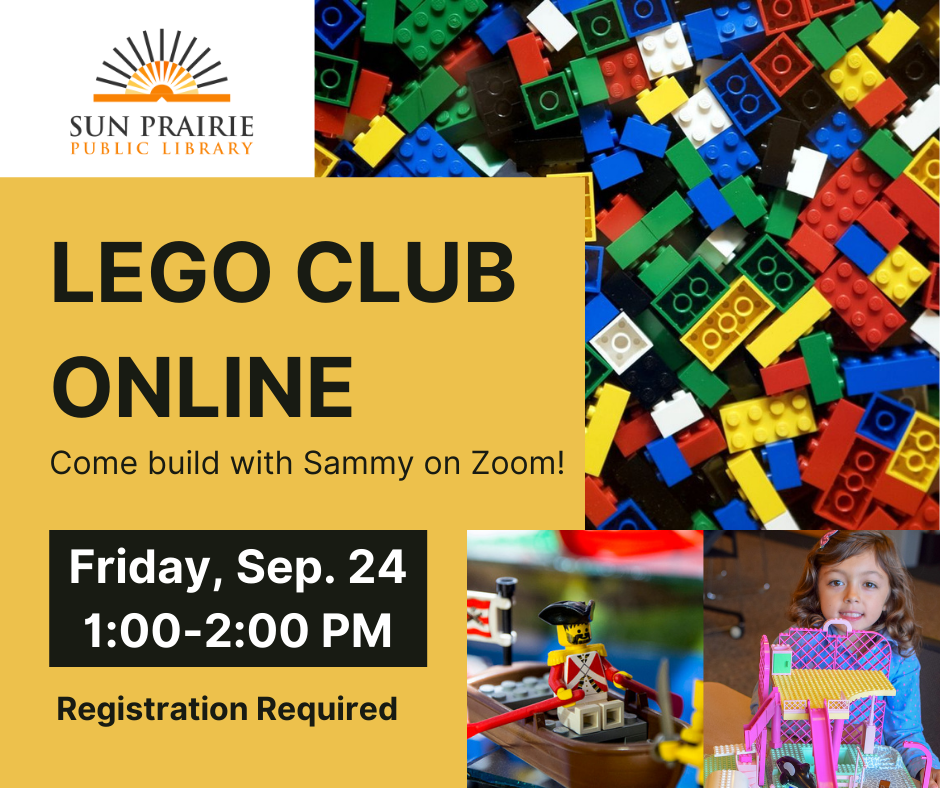 Join Sammy on Zoom and build with her! Sammy will either build with you or read a book while you build. We'll build from 1:00-1:45 and then the last 15 minutes will be show and tell! This program is geared for those in K-5, but all are welcome. 
When: Friday, September 24 from 1:00-2:00 PM
Registration Required
Sammy wants to play Among Us and maybe some Jackbox games! Game with Sammy on Zoom. Registration required for each session and space is limited. This program is for those who are 7-12 years old. 
Fall Dates:
Thursday, September 30 from 3:30-4:30 PM
Thursday, October 14 from 3:30-4:30 PM
Thursday, October 28 from 3:30-4:30 PM
Thursday, November 11 from 3:30-4:30 PM
 
Family Adventure Day 
Family Adventure Day will look different this fall. We'll be having a "Choose Your Own Adventure" set up! It's a craft buffet where you chose what you'd like to do, then take it home to make it!
The first one is in October, and will be Star Wars Reads Day themed! Exact days and times to be announced.

Additional Activities
Love Escape Rooms? We've compiled some Digital Escape Rooms here! Give them a try! 
General Info

Looking for program information?
Please see our online calendar.

Photos from our programs are posted on our Facebook page. Don't have an account? That's okay, just click to see it!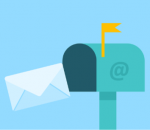 Want to stay up to date with all our programs? Get a monthly E-Newsletter in your email! Join our MailChimp mailing list!
Librarian's Choice
Program in a Bag!

Each bag is filled with crafts, activities, and the supplies needed to complete the projects. We have a variety of options depending on the age of your child, with options changing frequently, so please check back for new and exciting options! 
All Library Programs Are Free And Open to the Public 
Children and adults participating in Sun Prairie Public Library programs may be photographed by newspaper or television reporters/photographers, library staff members, or others involved with the program. These photographs may appear without compensation in newspapers or productions, publications, on the web, or other printed or electronic materials related to the role and function of the Sun Prairie Public Library. Parents who do not want their children photographed should notify Lynn Montague, Head of Youth Services, before the program starts.