Image

This page is designed to support job-seekers with every step in the process of preparing for and executing a job search, applying for a position, and completing the interview process.  
Planning
When beginning the process of job searching, your first impulse may be to immediately search online for job ads. However, your job search will be more successful if you take the time to prepare and create a plan.  Below are resources to help with this step.
> Email Address
Many employers encourage you to fill out an online job application, and most require an email address.  One popular provider of web-based email accounts is Gmail.  For help registering, refer to this Google support page.  
Two email providers that do not require a phone number to register are ProtonMail and Mail.com.
> Computer Skills
Employers often look for applicants with some basic computer skills.  If your computer skills are not where you would like them to be, here are a few free options, compiled by the South Central Library System, to increase your skill level.
> Organizing Materials
It is recommended that you purchase or acquire a flashdrive to digitally store all your application materials.  Here you can save all your resumes and cover letters, as well as any other information or resources that you find to be helpful to the job seeking process. 
Job Hunting
There are countless websites and online job boards where you are able to search and browse available job postings. Glassdoor is a good resource to learn more about companies such as employee reviews, salaries, and interview questions, as well as search for open positions.
> Understanding Job Ads
Job ads can be lengthy and overwhelming and reading through them can be draining.  Here are a few tips to keep in mind.
> Searching for Open Positions
Once you are ready to begin searching for jobs, here is a general list of places to look compiled by Job Center of Wisconsin, and a more specific list of websites created by the South Central Library System.  
Preparing Your Application
Now that you've done your research and found a job you'd like to apply for, the following resources will help you prepare and submit your applications.
> Resume
The majority of employers will request a resume with your application materials. 
This Resume Writing Guide from the University of Wisconsin Business School has some good tips and examples for writing a resume.  The Wisconsin Department of Workforce Development created a detailed video on how to write an effective resume.
There are also several free online resume builders, which will create a resume for you after you input your information.  Resume Genius and Resume.com are two examples. 
> Cover Letter
A cover letter is a letter of introduction that provides additional information on your skills and experiences.  For each job that you apply for, write a different cover letter highlighting the skills and experiences that make you most qualified for that specific position. 
Filling out a cover letter worksheet prior to writing a cover letter can be helpful in organizing the information you need to convey to potential employers. 
The University of Wisconsin - Madison Writing Center has a helpful guide on writing a cover letter, including several samples.
There are also free cover letter builders available online.
Interviewing
After submitting an application, you might be chosen for an interview, either virtually or in person.  This is a chance to sit down with a potential employer and discuss your skills and experiences that qualify you for a position. 
> Preparing
Practicing how you are going to respond to typical interview questions is usually advised.  If possible, ask a friend or an acquaintance to hold a mock interview with you so that are can practice answering typical interview questions.
It is also a good idea to dress to impress for an interview.  The Job Center of Wisconsin has some tips for how to dress for an interview. 
> During the Interview
It's a good idea to brush up on interview etiquette before arriving, as well as preparing a few questions to ask the interviewer. 
Always follow up after an interview to thank the employer for meeting with you as well as expressing again your great interest in the position. 
Books
The Sun Prairie Public Library has a wide array of books regarding the job hunting process.  Check out the catalog here!
Other resources
Image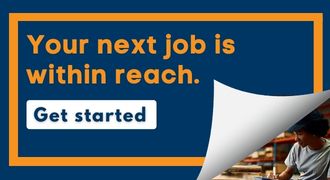 The Job Center of Wisconsin is an online place for jobseekers to access job opportunities that employers have listed with Job Centers throughout the State of Wisconsin.
The mission of the Urban League of Greater Madison is to ensure that African Americans and other community members are educated, employed and empowered to live well, advance professionally and contribute to the common good in the 21st Century.
Centro Hispano of Dane County inspires to ensure that Dane County is a community where Latino families can aspire upward to reach their personal goals and dreams.  Here they can find find strength and engagement as well as tools needed for success.
  The OFS CareerScape Program assists young adults (18-24) who need support with exploring career options, preparing for employment, and taking next steps towards achieving their career goals. CareerScape staff help participants identify their interests, assist with skill-building, and continue to provide support as they embark on their career journey.
Job Shop is a voluntary service center where social work professionals and committed volunteers offer face-to-face, one-to-one, hands-on help for people trying to find work.
The South Central Library System has compiled a list of resources to aid job seekers.
The Workforce Development Board of South Central Wisconsin (WDBSCW) is committed to helping people and businesses achieve their goals, whether that's earning degrees or certifications, planning careers, finding or training employees, or overcoming barriers. 
        Underemployed Latino adults receive the quality education and training necessary to attain better jobs and ultimately give back to their communities.
Services in areas of advocacy, social services, education, and employment assistance for Latino residents in Dane County.
A list of resources from the Wisconsin Department of Veterans Affairs for veterans transitiong from active duty.
The Wisconsin Division of Vocational Rehabilitation helps people with disabilities find a job, keep a job, or get a better job.