Image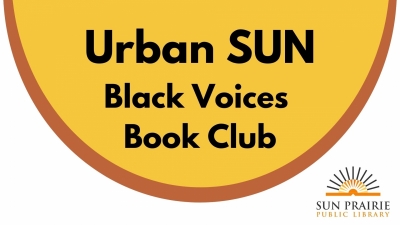 The Urban SUN: Black Voices Book Club meets on the fourth Sunday of the month at 3:00 pm via Zoom.
This book club, led by Donna Mackey and Marilyn Ruffin, explores contemporary and historical works by African American authors and promotes meaningful conversations about race. Open to all adults; please register for each discussion you plan to attend. Get ready to get uncomfortable and get real!
2023 Selections:

January 22

Image

Beginning in his own hometown of New Orleans, Clint Smith leads the reader through an unforgettable tour of monuments and landmarks-those that are honest about the past and those that are not-that offer an intergenerational story of how slavery has been central in shaping our nation's collective history, and ourselves. In a deeply researched and transporting exploration of the legacy of slavery and its imprint on centuries of American history, How the Word Is Passed illustrates how some of our country's most essential stories are hidden in plain view-whether in places we might drive by on our way to work, holidays such as Juneteenth, or entire neighborhoods—like downtown Manhattan—on which the brutal history of the trade in enslaved men, women and children has been deeply imprinted.

February 26

Book selection coming soon.
Please note: Currently this book group is meeting virtually. If you would like to join an upcoming virtual book discussion, please find a book group on our Event Calendar, and complete the registration form for that session. Instructions on how to join that book discussion will then be emailed to you.
Book club selections are subject to change. Please call the library Information Desk at 608-825-0702 for the most current information.